Community Events
There are currently no events
2020 Incidents
Month
Fire
EMS
Total
Jan
Feb
Mar
Apr
May
Jun
Jul
Aug
Sep
Oct
Nov
Dec
Total
0
0
0
Past Incidents
Year
Fire
EMS
Total
2019
450
1339
1789
Total
450
1339
1789
Past Incidents
Year
Fire
EMS
Total
2018
432
1172
1604
2017
437
1250
1687
2016
433
1239
1672
2015
395
1236
1631
2014
353
1109
1462
2013
340
973
1313
2012
434
992
1426
2011
366
994
1360
2010
347
735
1082
2009
474
862
1236
2008
416
760
1176
2007
449
784
1233
2006
445
845
1290
2005
429
744
1173
Total
5750
13695
19345
Web Counters
Website Visitors
Since
July 1, 2009

Visitors Today
Jan 21, 2020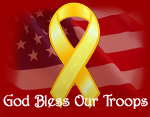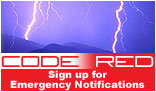 Welcome to the official web site of the
Center Moriches Fire Department
2019: A Year In Review...

Ex Chief Bill Renzetti, January 04

2019 will go down as the busiest year to date for the volunteer firefighters and EMS personnel of the Center Moriches Fire Department. In total, they responded to 1,789 emergency calls which averages almost 5 calls per day.

Some of these calls included structure fires, motor vehicle accidents, water rescues, carbon monoxide alarms, as well as traumatic injuries and other life-threatening medical ... (Full Story & Photos)

Santa Gets A Special Escort From CM Firefighters ...

Ex Chief Bill Renzetti, December 22

The Christmas spirit was alive and well Sunday morning in Center Moriches as the Center Moriches Fire Department's annual Santa Run traveled throughout the streets.

With a "Ho, Ho, Ho" Santa made his way around town on top of the fire truck with its sirens blazing and lights flashing. Firefighters helped by handing out candy canes to children bundled up and waiting to see the Jolly Old St Nick.

A ... (Full Story & Photos)


Welcome Home USMC CPL., Center Moriches Firefighter Andrew Schlosberg

Ex Chief Bill Renzetti, December 16

Early this morning, members of the Center Moriches FD welcomed home one of their own.

US Marine Corps Corporal and Center Moriches Firefighter Andrew Schlosberg returned home after completing two tours of service. Schlosberg, a member of Center Moriches FD Engine Company One, received a hero's welcome and escort back into town.

Schlosberg was greeted by his Fire Department brothers and sisters as ... (Full Story & Photos)


Main Street Sparkles as Santa Comes To Town …

Ex Chief Bill Renzetti, December 15

On Saturday December 14, 2109 Center Moriches Fire Department held its annual Holiday Parade of Lights along Montauk Highway. The Center Moriches Fire Department was joined by many of the neighboring fire departments and EMS squads as well as many community groups.

The Parade stepped off at 6:00 p.m. with the Center Moriches Fire Department leading the way. The rain earlier that day cleared up leaving ... (Full Story & Photos)



Santa visits Center Moriches !


Tractor Trailer Strikes LIRR Overpass …

Ex Chief Bill Renzetti, December 05

At 7:24pm Center Moriches Firefighters and EMT's were requested to the LIRR overpass at Montauk Hwy and Wilcox Ave after 911 received calls for a tractor trailer into the overpass with unknown injuries.

Emergency personnel arrived and found the trailer portion of the truck wedged under the overpass. The driver of the truck was not injured. Suffolk County Police detoured traffic around the area while ... (Full Story & Photos)

Click Here for the Center Moriches FD News - Archives Section
Your feedback is important to us ! Feel free to sign our Guestbook.

CLICK ON THE PLAY BUTTON BELOW
TO LISTEN TO CENTER MORICHES FD LIVE BROADCAST